About Us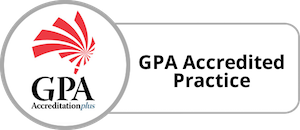 Saratoga Medical Centre opened in June, 2015. Our medical centre offers Saratoga, Davistown, Yattalunga, Kincumber and Greenpoint and surrounding residents with a range of different services.
People from all around the Central Coast area travel to see our many practitioners. We have male and female GPs, a podiatrist, psychologist, chiropractor, dietician and physiotherapist ready to help you and your family.
Our General Manager
Claudine Restom is the General Manager of Saratoga Medical Centre and is responsible for future development, planning and overseeing the business.
Claudine brings her strong family values to the business and believes in honesty, kindness, flexibility and commitment. Claudine has been the GM since 2013 and has been an integral part in the growth of the business working closely with admin teams, nurses and doctors to ensure a cohesive and motivating environment for all staff.

Focusing on Your Needs
Our team are friendly and welcoming, dedicated to providing you with personalised, professional and quality healthcare.
We want to build relationships with you, making sure that we meet your individual needs at one location.
Convenient Healthcare Services
It's important that we fit into your busy schedule. To do so, we offer same-day appointments, as well as emergency appointments.
Free and accessible parking is available, with a ramp that leads up to our practice for those who have limited mobility.
Schedule your time with our caring and friendly team today!
Our Billing Policy
CHANGES TO TELEHEALTH CONSULTATIONS:
Please be advised from 1 October 2020 the Government has extended the availability of Telehealth Consultations. However, they have ceased the Bulk Billing incentive for this consultation. You can still have a telehealth consultation if you have attended the practice in the past 12 months, but a private fee will apply with a Medicare rebate.
Face to Face appointments are available and welcome and we would like to remind you of the following when making your appointment:
– You will be screened by our staff at the time of making an appointment for any flu like symptoms or any travel to recent hotspots
– We are following social distance guidelines and ask you kindly do the same – we are only allowed 10 people in our waiting room
– Please wear your mask if you have any cold or flu symptoms or if Government have stipulated that you need to wear a mask when attending the practice
– We have hand sanitizer for you at the entry, please use this upon entry
GENERAL BILLING:
Dr Rees – is available for appointments for her existing patients and will continue to Bulk Bill Children and DVA patients
Dr Castaing – will continue to Bulk Bill Children and DVA patients
Dr Bennett – will continue to Bulk Bill Children and DVA patients
All other patients will be billed a private fee with a claimable rebate from Medicare. Fees are payable at the time of consultation by EFTPOS, MasterCard or Visa, cash or cheque. Payments can also be taken over the phone and we can send your payment online to Medicare for your electronic refund.
For patients using Allied Health Services we have a HICAPS terminal available for selected private health funds.
Thank you – your health and safety is our priority.

Saratoga Medical Centre | (02) 4363 1066