Allied Health Services at Saratoga Medical Centre
Meet our specialised Allied Health Services professionals who pride themselves on delivering patient oriented care. We offer a range of services with our dietician, podiatrist, psychologist, chiropractor, physiotherapist and exercise physiologist. We look forward to meeting you and partnering with you on your journey to health.
Bring your health fund card to claim on the spot using our HICAPS machine.

Nicole Saliba,
Accredited Practising Dietitian, Accredited Sports Dietitian
Nicole Saliba is a passionate sports nutritionist and Accredited Practising Dietitian recognised by the Dietitians Association of Australia (DAA). Eatsense was established on the Central Coast in 2013 and has since grown into a team of passionate dietitians who strongly believe that healthy eating does not have to be complicated or restrictive, and that eating well should be stress and guilt-free.
"I have a burning desire to help people, see them happy and watch them thrive. Simply put- my vision is to help as many people learn to prioritise themselves, feel their best, enjoy delicious and nourishing food and live a healthy, happy and fulfilling life."

Nicole Saliba
Nicole enjoys working together with the healthcare practitioners at Saratoga Medical Centre to ensure optimal outcomes for her patients.
Outside of work, Nicky enjoys keeping fit, running, catching up with friends, spending time with her hubby and relaxing with a good G & T.

Ms Maryanne McHugh, Podiatrist
An attraction to a profession in which she could care for others led Maryanne to podiatry. She was fascinated by the biomechanics of the human body – the way we walk, run, dance or swim, and wanted to help people move better.
She obtained a Bachelor of Nursing from Edith Cowan University (WA) and a Bachelor of Podiatry at the University of Newcastle (NSW). During her education, she gained a greater understanding of the forces acting upon our bodies, the physics involved in movement and how to unlock our potential for a better athletic performance.
At Saratoga Medical Centre, Maryanne enjoys educating people on taking responsibility for their health.
I particularly enjoy working with patients with diabetes who need assistance in controlling and managing their wellbeing.

Maryanne McHugh
Maryanne is a member of the Australian Podiatry Association and the Australian Wound Management Association.
Outside of work, Maryanne enjoys speaking at seminars to educate other health professionals on podiatry. She loves kayaking, bush walking and is a keen gardener.

Pauline Brown, Psychologist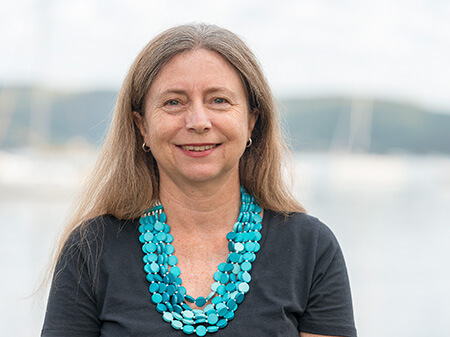 Pauline's desire to become a psychologist was initially motivated by her early experiences witnessing the impact of mental illness in families.
I became drawn to finding ways to provide effective support for people living with mental illness.

Pauline Brown
Pauline has had a varied route to get to this point with training and working as a nurse, then as a dance movement therapist. Since moving to Australia, she qualified at Charles Stuart University and completed the training required to become a psychologist.
Pauline is passionate about working with patients to find creative ways to help them deal with their struggles, to grow and find a greater sense of meaning in their lives. "This work is a great privilege." She strongly believes that people need to be able to access mental health treatment in the community.
Outside of work, Pauline enjoys spending time with her children and supporting them in their sporting passions. She also likes swimming, bush walking and dancing and is involved in surf life saving.

Wolf Messthaler, Chiropractor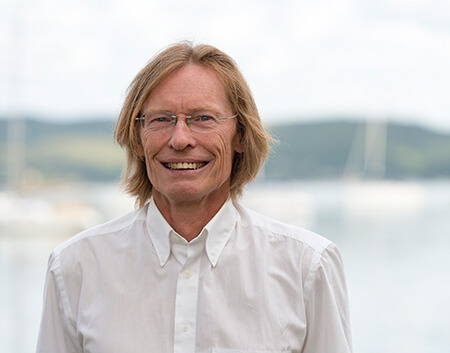 As a young man, Wolf experienced low back pain that only the chiropractor could help. Influenced by this encounter, he began his studies at Otago University in Dunedin, New Zealand. After earning a Bachelor of Science, he enrolled at Macquarie University in Sydney to achieve a Master of Chiropractic. While there, he studied a variety of health-related topics and learned that most headaches are actually referred pain patterns that are muscular in origin around the head. Headaches are one of the many conditions he's helped patients find relief from at Saratoga Medical Centre.
Chiropractic may be a fast and lasting way to get long-term improvement for day-to-day pain conditions.

Dr Wolf Messthaler
Wolf enjoys the contact he has with patients at our practice who see great results with our hands-on work, self-help exercise and advice.
Outside of work, Wolf loves outdoor activities such as camping, rock climbing, mountain biking, surf life saving and is a keen photographer and architecture buff. He's a volunteer presenter for Beyond Zero Emissions (BZE.org.au), a PNC member at his children's high school, a member of a surf life saving club and the Greens NSW.

Chris Archer, Accredited Exercise Physiologist/ Credentialed Diabetes Educator
Chris is a Central Coastie born and bred, growing up in Tumbi Umbi and now living at Bateau Bay. Chris has a beautiful wife Lauren, and they are proud parents to their boy Jack. His main hobbies are sports,
specifically cricket and soccer which he plays locally every weekend.
His love for sport and exercise is the reason he became an Exercise Physiologist, and the main passion and enjoyment he gets from his work as an EP is helping others to maximise their quality of life through health improvement.
Chris has a special interest in exercise for diabetes management, which is why he completed his Graduate Certificate in Diabetes Education in 2013. Chris loves living and working on the Central Coast and is proud to do his part to assist the members of the community in improving their health!
Chris holds a Bachelor of Exercise and Sport Science, as well as a Masters degree in Clinical Exercise Physiology. He is a member of Exercise and Sports Science Australia (ESSA).

Alanna Mills – Physiotherapist
We are delighted to have Alanna Mills (previously Alanna Smith) back with us at Saratoga Medical.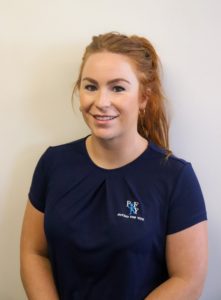 Alanna graduated from the University of Sydney in 2013 with a Bachelor of Health Science's and Masters in Physiotherapy in 2015.
Qualifications and Affiliations:
Certified Vestibular physiotherapist.
"Vestibular Dysfunction & Management Clinical Competency Course", administer by Vestibular Education Australia
Accredited Pilates Instructor,
Graduating with a Polestar Pilates degree in 2015.
Level 1 and 2 dry needling
Member of Australian Physiotherapist Association (APA), Musculoskeletal group
Registered Health Services Provider with WorkCover, Medicare, Department of Veteran's Affairs, 3rd Party Insurers & all major Health Funds
Alanna's main passion is treating vestibular conditions including Vertigo and balance dysfunction, Whiplash, Headache or Migraine, Head injuries etc
Alanna also has experience in treating many other conditions including;
Musculoskeletal complaints
Chronic pain management
Orthopaedics
Exercise prescription and rehabilitation
Neurological conditions
Post-operative management
"I love helping people and seeing that I've made a difference".
Book in to see our Physiotherapist or to find out more, call us on 4363 1066.
Book in to see one of our Allied Health Specialists today!

Saratoga Medical Centre | (02) 4363 1066